Your browser is out of date!
Update your browser to view this website correctly.
About
Us
Loyal Force Group founded in the year 2017 headed by Mr. Mustafa Kazmi . Which is located in Al Qusais Dubai, is on growing stage that is uniquely positioned to successfully provide security services with 99% commitment of high quality service.
Loyal Force Group understands the UAE conservative society and its traditions. The communities need well-maintained safety, protection and cleanliness in various aspects.
QUALITY POLICY & CORPORATE VALUES
It is the policy of LOYAL FORCE GROUP to be the region's foremost supplier of Security & Cleaning services by understanding and meeting the needs and expectations of our clients, suppliers, subcontractors, members of the public and employees.
We recognize Quality as an integral part of our business performance and supported by our corporate values, we are committed to achieving continual and effective improvement through the setting of objectives and targets and to meet the requirements of ISO 9001:2000 Quality Management Standards.
The Management of Quality is a prime responsibility of all levels of line management and we will ensure that adequate and appropriate resources are made available to implement our policy and that is properly communicated and understood.
To this end, we will regularly and systematically review the development needs of our employees and ensure they receive the appropriate training and experience to enable them to properly undertake their duties and responsibilities.
Management systems and procedures set up to implement the policy will be reviewed following periodic audits designated to test their effectiveness in achieving high levels of Quality performance.
Our
Mission
Create service delivery opportunities through innovative and flexible solutions that provide customers with a competitive advantage. Aspire for excellence through a continuous process of self-improvement resulting in the establishment of the long-term partnership with our customers.
Our
Vision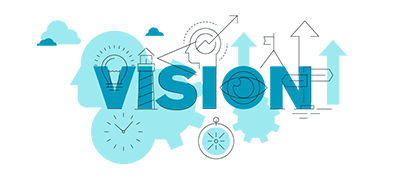 To deliver service solutions that enhance the environment created for people to live and work in, to contribute towards sustainability and to ensure that all stakeholders benefit from the relationship.
Our
Commitment
Underlying our vision and our mission is a total commitment to exceed our customer's expectations, through the highest standards of safety and quality of service delivery. We are in the business of enhancing the quality of service provided to our customers. To succeed, we ensure that certain values underpin our business principles.
People
We believe the potential of our company has no limit and is driven by our associates and their imagination. We are committed to an environment that attracts, motivates and recognizes high performance.
Customer
We are in the business of not only pleasing our customers but also exceeding their expectations.
Quality
We must take pride in everything we do. From our people, to our service and in our relationships with business partners and our community is our signature.
Ethical Sourcing
We at Loyal Force Group are committed to maintaining the highest level of integrity and honesty throughout all aspects of our business, and strive to ensure that our business associates, including vendors and suppliers share our commitment to socially responsible employment conditions.
Our
Strengths:
Highly qualified, competent and experienced personnel.
Good in-house training programmes have produced credible staff
Better logistical support
Quality Management
Best Business practices
Committed and competent workforce Continuous enhancement of skill sets
Approved by relevant government bodies Best of breed professionals
Competitive pricing
24/7 customer care and support
Mobile tracking system
Energy audit
Free patrolling for security service
Effective mobilization of resources
Copyright 2023, www.loyalforcegroup.com. All Rights Reserved. Site Designed by www.internetever.com.
Top